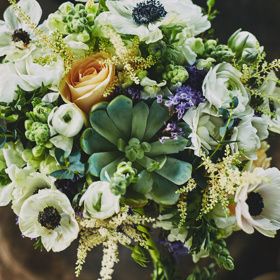 Flower, Decor & Design
We work with the most talented florists and designers to create your dream space. From stunning centerpieces and bridal bouquets to lush furnishings and gorgeous lighting, we take your visions and dreams and turn them into reality. With so many ways to add these special elements to your event- there is no limit to the things that we can do.
Photographers and Videographers
We work with incredible photographers and videographers who perfectly capture each amazing moment for you to cherish for the rest of your life. These talented individuals work to create lasting memories of your special day with loved ones, family and friends. From formal photos of the wedding group to dance party magic and even underwater cenote shoots - all the magic of your special day will be something that you can relive for years to come.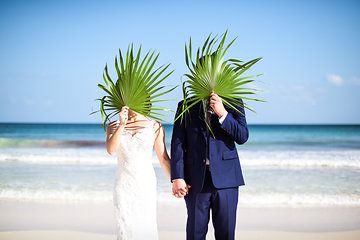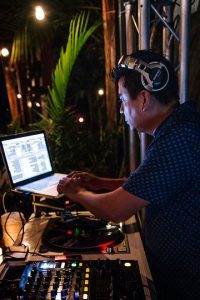 Sound and Lighting
We work with the areas best sound and lighting techs to highlight the natural beauty of Tulum while adding that special romantic touch that only warn twinkle lights can do. Dance floor lighting that makes it clear where the party is.
Our sound techs make sure that every special moment of your ceremony and the touching toasts offered by friends and family can be heard by everyone.
Our KILLER DJs know exactly how to keep everyone in your group up, happy and dancing. They work with you to make sure you hear all of your favorite songs and none of the ones that you hate.
Entertainment
Tulum destination weddings are enhanced by the plethora of talented people that flock to this incredible area. From dancers, drummers, and artists- these magical elements make your event stand out.
Whether it be a Fire Show that WOWs your guests, an Aztec Dancing Show that mesmerizes everyone or a Brazilian Drum Performance. All of our specialty performers
These touches set your event apart from the others and create a lasting impact on your guests.
Cigar rollers, body painters, belly dancers... really - the sky is the limit.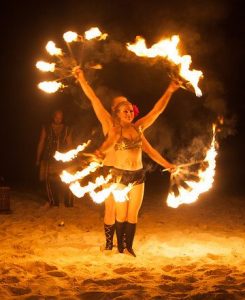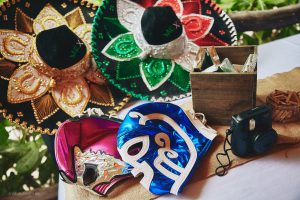 All the fun details
With so many fun details to play with- it ca get overwhelming. We work with you to add all the details - both the fun and the necessary - from airport transfers, group tours and excursions, beauty appointments and welcome bags.
We are here to add all the magic to your special day but in a way that you can sit back and simply enjoy your time with your friends and family.
We love new and different ideas, we love adding that special touch and we love you being happy. So anything that you can think of that you might want to do.... we want to hear it.