Welcome to Tulum Living Weddings and Events!
Congratulations on your engagement! Destination Weddings in Tulum are magical. With stunning settings of white sandy beaches and turquoise waters, to the sacred cenotes and mystical jungle. The laid-back lifestyle, mixed with high-quality accommodations and amenities, makes Tulum the ideal destination wedding location.
We have been planning events, weddings, and shows for over 15 years and have been in Tulum since 2009. We love the area and have been a strong part of the community for many years. We have been blessed to know and work with so many of the best companies and people in the area.
We love what we do- to make your dream wedding come true! Planning your wedding or special event should not be stressful, your wedding day will be one of the most memorable, beautiful and important days of your life. We will make sure you, your partner and your guests are able to relax, have fun and take in the moment!
Let's make it real!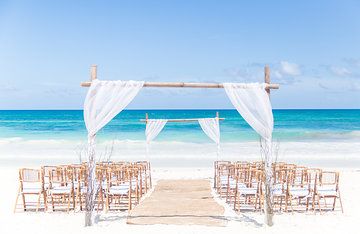 Venues
Destination weddings in Tulum are set among the most beautiful of surroundings. The clear blue water of the Caribbean Sea and powder soft beaches are a highly sought after backdrop for picturesque beach weddings. In addition, the lush jungles and sacred cenotes offer yet another ideal location for your "I dos"
We have planned events at every sort of venue ranging from large beach clubs, seaside restaurants, and beautiful private villas to stunning cenotes surrounded by lush tropical jungles.
We at Tulum Living Weddings work with you to go over the ups and downs of each location and offer advice and suggestions based on our years of experience so that you can be sure that your wedding in Tulum is the perfect reflection of your love, style, and personalities.
Ceremonies
When joining your lives together, there are many styles of ceremonies to choose. From a symbolic ceremony performed by a friend or family member- adding that extra special touch to your day to a traditional Mayan cosmic ceremony drawing on the tradition and energy of Tulum.
The legal ceremony joins you both ceremonially and legally back home. We will work with you to complete and the required paperwork and blood tests. We even take care of obtaining your apostille stamp for your records back home.
Bringing your religious and cultural heritage into your ceremony adds a traditional connection that reflects your lives together. We work with incredible Priests, Rabbis, and Ministers from the area to bring in these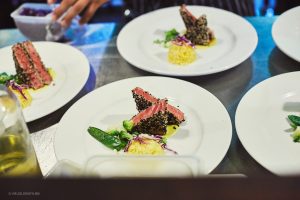 Food and Beverage
Tulum is a mecca for amazing food. Chefs from all over the world have brought their talent, ideas and delicious creations to our shores. We work with the areas most amazing chefs and caterers who collaborate with you creating your dream menu that will leave you and your guests speechless.
Spicy margaritas, Mezcal, Mexican beers and decadent wines are are key ingredients to "cheer" you on your big day. Our mixologists and bartenders create delicious drinks that will keep your guests on the dance floor all night long.
Live Music
. The amazing musicians that flock to Tulum add a special touch to your big day.
Nothing says Mexican Wedding more then the sound of a mariachi band serenading the happy couple. Options ranging from Caribbean quartets, salsa or rock bands, Spanish guitar trios and full orchestras- are just the start of what Tulum's music scene has to offer.
We work with these talented groups to add a little more magic to your already perfect day.